Port in a Storm (#1)
Colin Rue's not having the best day, being a runaway shapeshifter with a less than stellar reputation, currently hiding beneath a car in the pouring rain, and hoping to evade the angry warlock looking for him. But the car feels friendly, at least…
David Stanton's had a long day; being the local white witch and healer is a worthwhile occupation, but it's rarely an easy one. When he spies a stray kitten under his car, he figures he'll be able to rescue at least one living thing that night. But he's not expecting his rescued kitten to look up at him with big scared eyes and turn into a person…much less a person David recognizes.
Fire and Ink (#2)
JMS Books
Three months ago David Stanton rescued a runaway kitten in the rain. Now he's got a scandalous feline shapeshifter living in his house, helping with his white-witch business, and making him smile.
David is falling in love fast, but there's still the problem of Colin's past—and the secrets he's obviously keeping…
The Arch-Mage's Firebird (#2.5)
A stand-alone novella set in the Kitten & Witch world!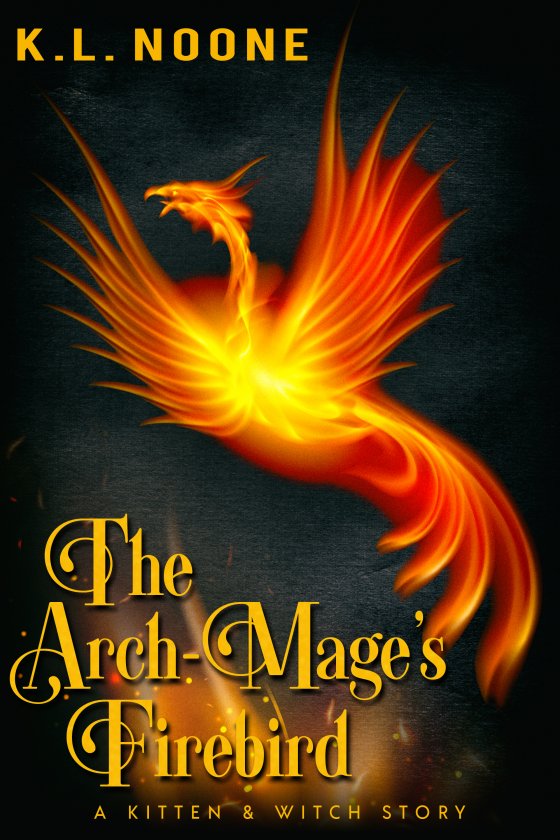 JMS Books
Thomas East was meant to be the youngest Arch-Mage in history, a magical genius and a solver of problems. But he hadn't expected quite so many problems — not to mention the endless meetings, bureaucracy, and political negotiations. So he's currently hiding in a sleepy California seaside town, working in an ice cream parlor and avoiding everyone he's let down … until a firebird in need of rescue crashes into his shop.
Nicholas Incandesco has far too many problems. He's a firebird, a shapeshifter, and a power source, and a lot of magicians could use someone with his gifts. He's also technically a murder suspect with two magical bounty hunters on his trail. He just wants someplace safe to land, and the attractive witch behind the ice cream counter might offer a sweet refuge.
This encounter might be exactly what both Nicholas and Tom need to find themselves … and rescue each other.
Coming soon: book #3, which is tentatively titled "The Warlock Affair"!