A Demon for Midwinter
Kris Starr used to be famous. Rock and roll. Sold-out shows. Literal magic. Empathic talents and screaming fans.
But he has a problem or two. He's having a hard time writing new music. It's Midwinter, which means he's surrounded by depressing holiday cheer. And he's in love with Justin, his manager, who has a talent for rescuing almost- or once-famous bands…and who's hiding secrets of his own.
Justin Moore, on the other hand, is very good at keeping those secrets — he's had to be for years. One secret involves a demonic inheritance that would make him a target of suspicion. Another involves his past.
And the third involves Justin's feelings for Kris Starr, rock and roll icon and now his client…and a powerful empath…
"Lightning in a Bottle"
The first of the Demon bonus stories! And it's free!
Adam Johnson's the heart, soul, and songwriter behind his band's greatest hits…if the term can be applied when they aren't even famous yet. He's never been a good front man or stage presence, though; he leaves that to Lee, who sings Adam's words as if they're poetry.
The problem is, they are. Every word Adam's written is a love letter for his lead singer, though he's never had the courage to say so.
But when a famous — or infamous — legendary rock star and scandalous sex demon drop by one of their shows, Adam's forced to confront the possibility he just might get everything he wants — the record deal and Lee's heart — if he can only find the words to ask.
"Love Songs for Every Day"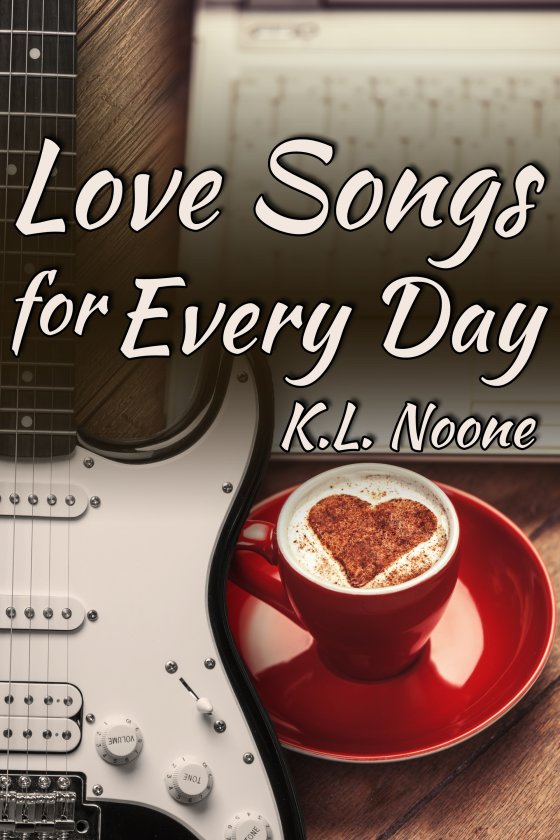 The second bonus story! In which there's an interview, a lost cat, and a lot of coffee…
Kris Starr, legendary former front man of iconic rock band Starrlight, and Justin Moore, the infamous New York Demon and Kris's former manager, don't agree to be interviewed very often. Today they have — two years after the dramatic events that led to Justin's public outing as a demon, a story which forever entwined with Kris Starr's return to the spotlight, a brand-new critically acclaimed and commercially successful solo album, and on-air declarations of love.
On the heels of their return from a triumphant sold-out tour, they've agreed to sit down, get coffee, and talk to the world. About the album, about family, about pro-demon activism and new jobs and ex-boyfriends and dealing with the past. Along the way, they'll cover new record labels, babysitting, classic rock inspiration, the rescuing of cats, and coffee versus tea … and maybe a few topics they've never gone on record discussing.
Like what exactly happened to Justin that night two years ago, and how a demon and a rock star manage to cope with both nightmares and daydreams coming true. And, of course, the importance of love songs.
"Sunlight and Gold"
The Demon for Midwinter proposal story!
In which it's an ordinary afternoon, dessert foods are very important, happy endings absolutely come true, and Kris asks a certain question…
…oh, and this particular story's told from Justin's point of view.
"A Demon for Forever"
A demon, a rock star, and wedding bells!
Justin Moore and Kris Starr have their happy ending: a life together, full of magic and music. Justin's always wanted to get married, and ever since Kris proposed, he's thrown himself into wedding planning. But planning a wedding's not easy when the whole world's watching their choices — including whether to invite Kris's estranged father.
Kris wants Justin to have that perfect day. He'll support the man he loves, whether that means agreeing to carrot cake or writing a new love song or getting excited when Justin shyly wants to wear a wedding dress. But Justin also wants him to reconcile with his father. And Kris loves Justin.
So, with their wedding weeks away, Kris will try to face the ghosts of his past … with his demon at his side.
"The Demon's Choice"
JMS Books
The surprise extra bonus story! Which grew out of an idea I'd cut from an earlier story…and into a lot of hurt/comfort!
Kris Starr's never been happier. He's back on tour, making music, and married to the love of his life, adorable half-demon Justin Moore. But an accident at a show leaves Justin injured and unable to use magic … until his demon family offers him a terrible and tempting choice.
Justin loves his life, his husband, and rock and roll. But losing his magic leaves him feeling like only half himself, hollow and empty — until he's offered the chance to have it all back. The catch? If he agrees, he'll give up his human half forever … along with his life with Kris.
"Bedknobs and Brimstone" – available for free!
JMS Books
Some days married life is great. And some days your husband's demon magic sets the bed on fire. But rock star Kris Starr wouldn't have it any other way. And if living together costs them a mattress or two, that's fine — he'll just have to make sure Justin knows how much Kris loves him.
Justin's still getting used to his newly expanded powers. They're unpredictable, and they want to be used. Kris says everything's fine, but Justin's worried: what if he accidentally hurts Kris?
Fortunately, Justin's husband's also an empath … and very good at knowing what he needs.
Snowed In: Kit & Harry: a Regency-era prequel novella!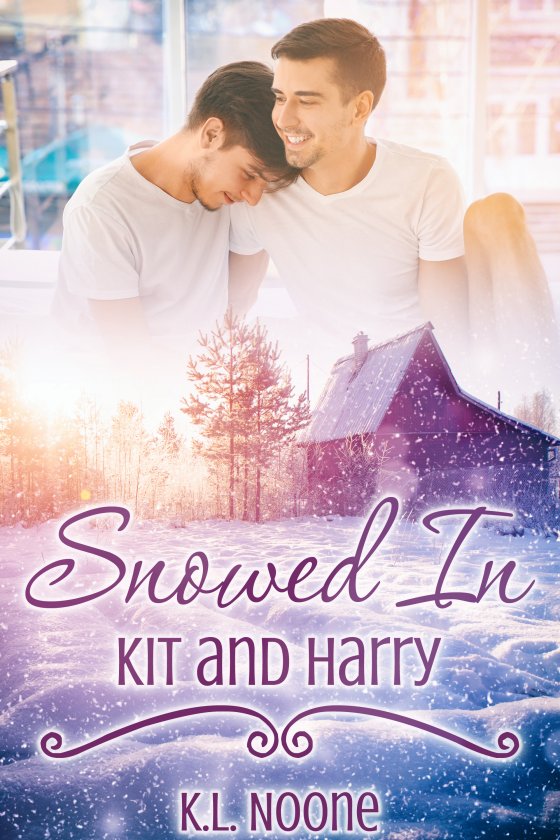 As part of the JMS Books Snowed In themed collection, I got to go back to the world of A Demon for Midwinter – this one's a historical prequel, so look for some familiar powers and family names, with all-new characters! It'll stand alone, though, so no worries if you've not read Demon. (The covers are all the same for the collection, if you're wondering why it's not Regency-themed.)
Expect Regency-era wintertime, an ice elemental, a young viscount and a cranky magical detective – and the fun of being snowed in at a country estate…